Foto: Svetlana Loginova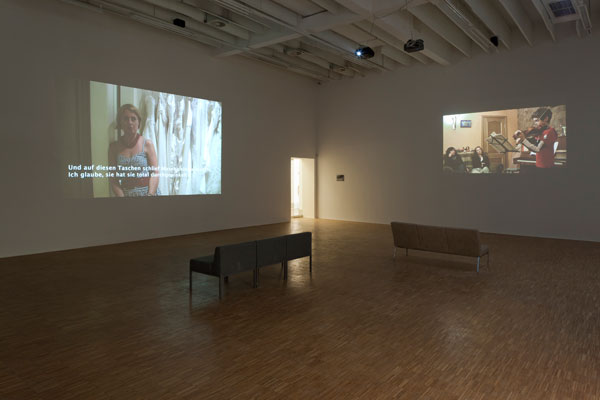 Ansicht: Salzburger Kunstverein, 2012 / Foto: Andrew Phelps
Ansicht: Salzburger Kunstverein, 2012 / Foto: Andrew Phelps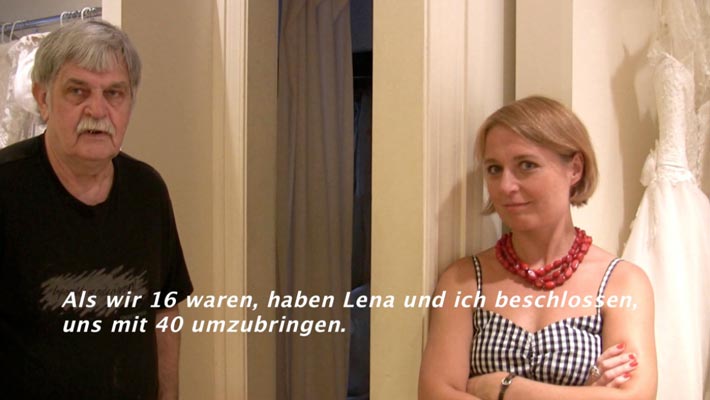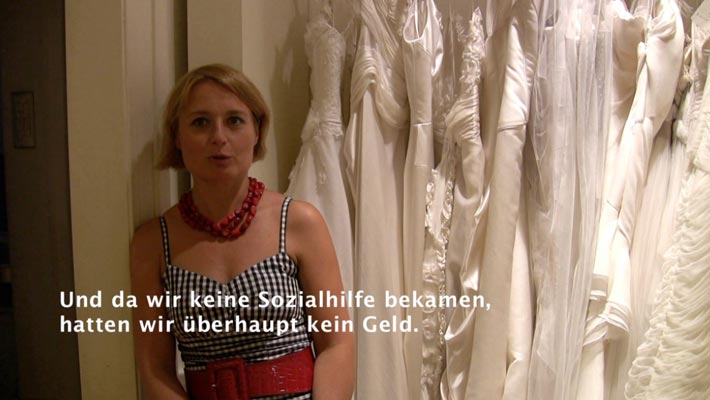 Ansicht: Salzburger Kunstverein, 2012 / Foto: Andrew Phelps
Ansicht: Salzburger Kunstverein, 2012 / Foto: Andrew Phelps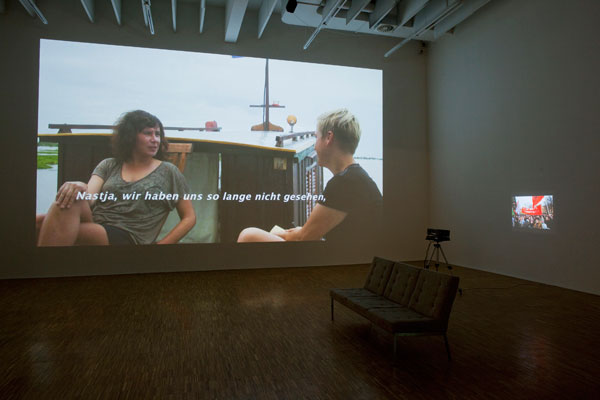 Ansicht: Salzburger Kunstverein, 2012 / Foto: Andrew Phelps
Drawing: Alex El
Drawing: Alex El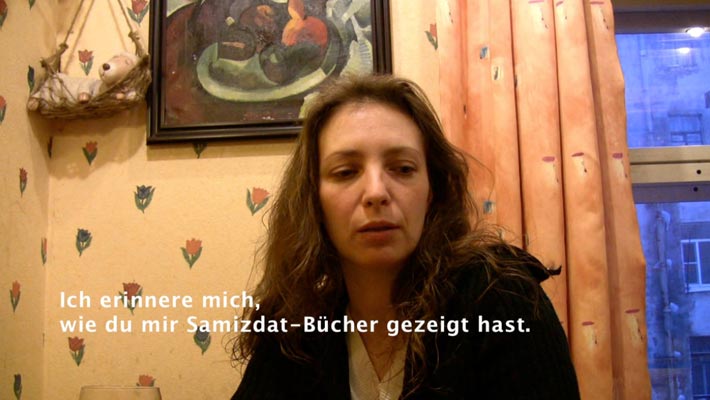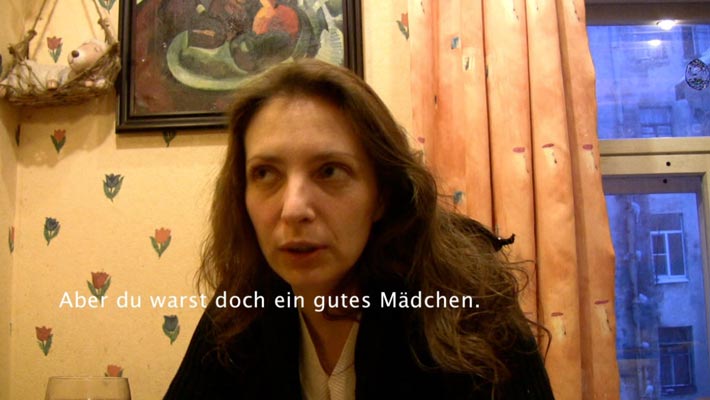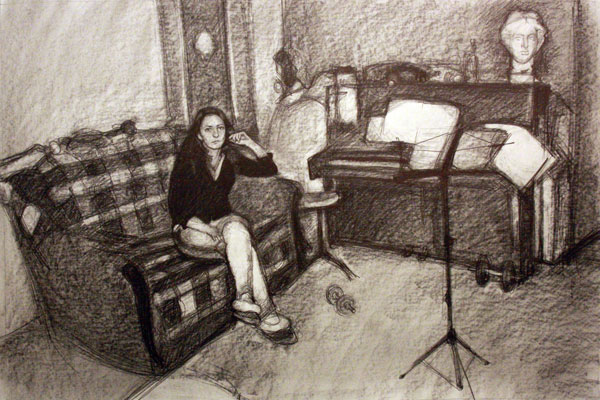 Drawing: Alex El
Ansicht: Salzburger Kunstverein, 2012 / Foto: Andrew Phelps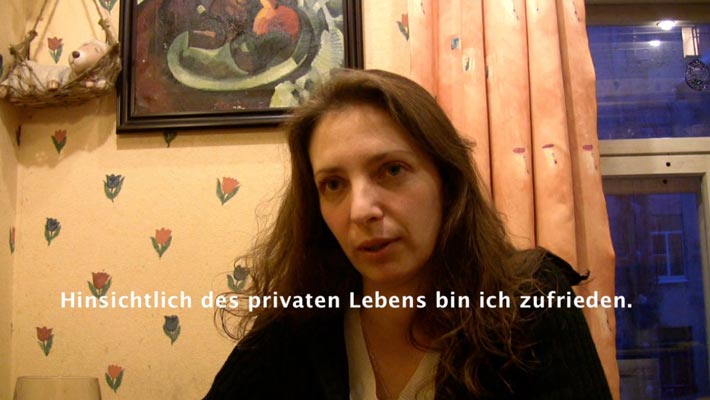 Ansicht: Salzburger Kunstverein, 2012 / Foto: Andrew Phelps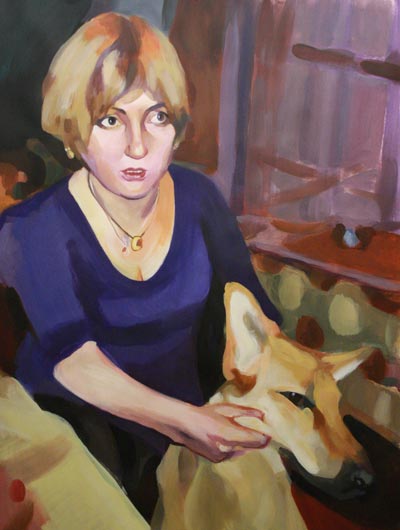 Drawing: Alex El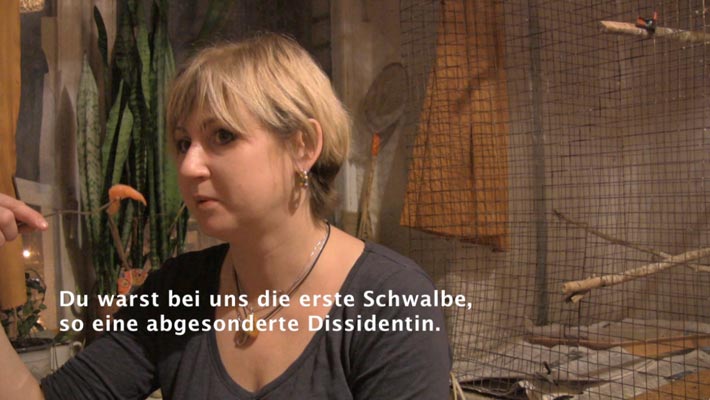 Ansicht: Salzburger Kunstverein, 2012 / Foto: Andrew Phelps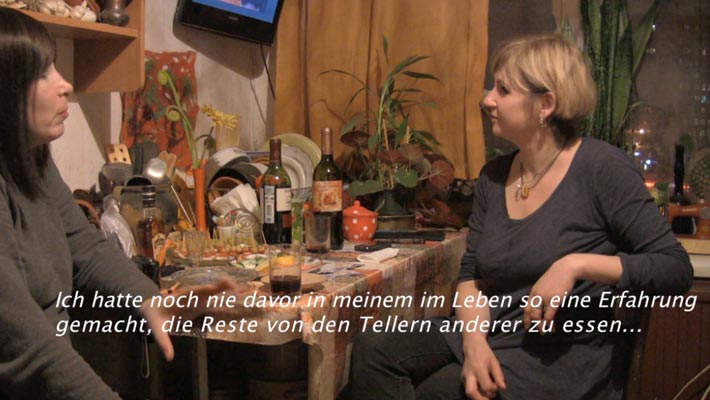 Ansicht: Salzburger Kunstverein, 2012 / Foto: Andrew Phelps
Ansicht: Salzburger Kunstverein, 2012 / Foto: Andrew Phelps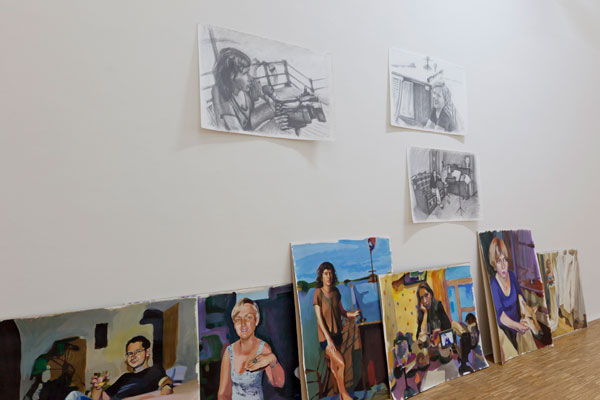 Ansicht: Salzburger Kunstverein, 2012 / Foto: Andrew Phelps
Drawing: Alex El
Ansicht: Salzburger Kunstverein, 2012 / Foto: Andrew Phelps
Ausgangspunkt des vor etwa einem Jahr begonnenen Projektes bildete eine Anna Jermolaewa bis dato unbekannte Fotografie. Diese wurde 1986 während ihrer Schulzeit an einem Kunstgymnasium im ehemaligen Leningrad aufgenommen und zeigt die Künstlerin gemeinsam mit fünf ihrer KlassenkameradInnen.
Auf dem Foto sind alle Beteiligten 16 Jahre alt. Zu diesem Zeitpunkt beschlossen ein paar von ihnen mit 40 Jahren Selbstmord zu begehen; denn 40 schien uralt und weit entfernt.
Seit der Matura hatte Jermolaewa ihre MitschülerInnen nicht mehr gesehen. 2010 feierten sie alle ihren vierzigsten Geburtstag. Anna Jermolaewa beschloss ihre ehemaligen KlassenkameradInnen zu finden und zu treffen. Die Recherche ergab, dass nur zwei von den sechs abgebildeten Personen noch in Russland leben, die anderen im Ausland.
Nach einigen Reisen ist ein Portrait der unterschiedlichen Lebensmodelle der einzelnen Personen entstanden, die nun über die ganze Welt verstreut leben. Eine Collage aus Gedanken über die Realisierung und Nicht-Realisierung von Lebensträumen, die Folgen von Entwurzelung, die Möglichkeiten von Neuorientierung und das Älterwerden... und nicht zuletzt auch über Emigration, Kindererziehung, die russische Mafia, Musik, Alkohol, Hochzeitskleider und Portraitzeichnen.
Mit besonderem Dank an: Anastasia Abramicheva (Taylor), Elena Burkova (Kaschmensky), Alexander Konopelko (El), Anna Moskvicheva und Anna Pantykina
***
The starting point of Anna Jermolaewa's project was a photograph from her school days that she had not seen before. The photo was taken in 1986 during her school days at a secondary school in former Leningrad and shows the artist and her five classmates.
Everyone in the picture is 16 years old. At that time some of them thought about committing suicide at the age of 40; 40 seemed to be ancient and a long way off.
Jermolaewa had not seen her classmates since graduation. In 2010 they all celebrated their fortieth birthday. Anna Jermolaewa decided to find her former classmates and visit them. She found out that only two of the people in the photograph still live in Russia, the others live abroad.
What emerged after travels is a portrait of the diverse ways of life of people who are now scattered across the globe. A collage which includes thoughts about the realization or non-realization of dreams, consequences of uprooting, about the possibilities of reorientation and about growing older... and not least of all about the emigration, raising children, the Russian mafia, music, alcohol, wedding clothes, and drawing portraits.
With special thanks to: Anastasia Abramicheva (Taylor), Elena Burkova (Kaschmensky), Alexander Konopelko (El), Anna Moskvicheva und Anna Pantykina